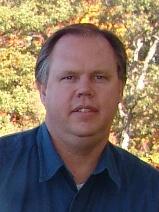 I am husband and father who loves God and loves people.  By the grace of God, I am a born again believer. God's design is for us to walk with God and seek to worship and serve him.  Life has its challenges and we often face twists and turns along the way. The thoughts on this blog are my personal viewpoints on various matters, especially as they relate to our walk with God.
I am a member of Rochester Christian Church and a Bible Study leader at RCC.  The comments that I share on this blog are my personal viewpoints and do not necessarily reflect the viewpoints of RCC.
I am also the owner of SharePoint Business Solutions, Inc.  I am a consultant for the Microsoft technology / software called SharePoint.  For further information about SharePoint and a related blogs, go to www.sharepointbiz.com.